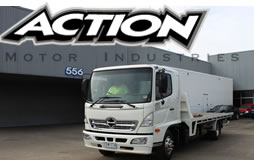 Overview
Your worst nightmare, you car has been damaged in an accident.
No need to worry when you send your car to Action Motor Industries, we have expert personal who will make sure that your car comes back as new.
We employ qualified master craftsman who have worked on everything from a Daewoo to Mercedes Benz and Porsche.
We work with pride and you can be sure that no matter what make of car you have we will deliver your vehicle back to you in an immaculate condition.
Services
Project details